Looking to infuse your living space with a touch of natural elegance?
Consider the timeless allure of olive green for your home. In this guide, we'll delve into the world of dark olive green paint colors, helping you make the perfect choice for your interior.
In the realm of home decor, green reigns supreme as a top trendsetter. Its calming, earthy vibe and versatility make it an ideal choice for those seeking a rejuvenating atmosphere within their abode. Among the various shades of green, olive green stands out, offering a warm and inviting ambiance with its rich, earthy undertones.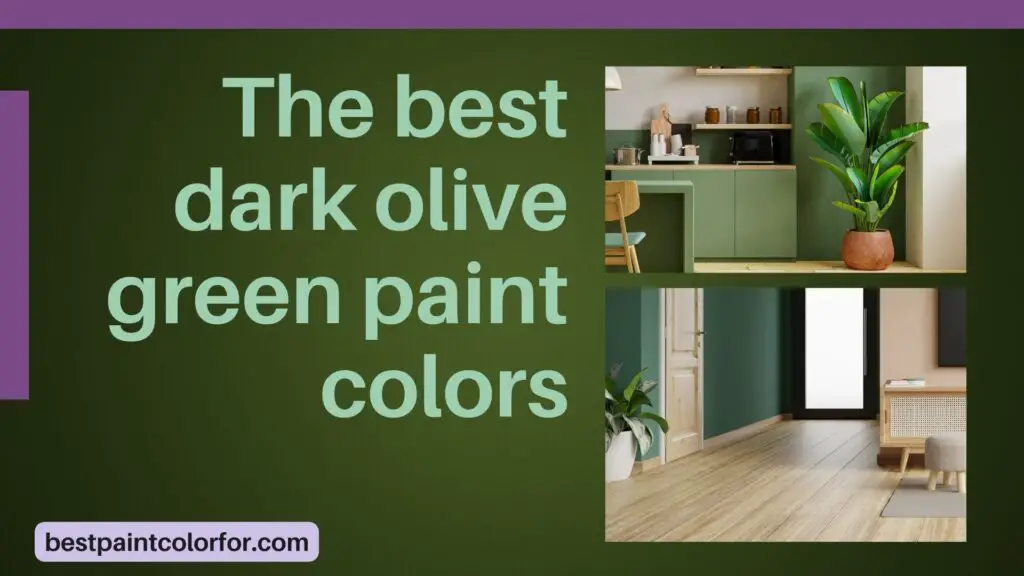 Why dark olive green paint color?
What sets dark olive green apart is its ability to create a sense of coziness and intimacy within a room. This deep hue, often imbued with hints of yellow or gold, adds a touch of sophistication while maintaining a connection to nature.
Imagine stepping into a room enveloped in the deep, moody embrace of dark olive green. The ambience becomes instantly captivating, invoking a sense of mystery and depth. It's a color choice that transforms your space into a sanctuary, an oasis of tranquility.
For a striking example, consider Behr North Woods, a dark olive green paint color that can elevate your bedroom to new heights of elegance and charm. The effect of this choice is truly enchanting, setting the stage for restful nights and serene mornings.
Now, let's embark on a journey through the spectrum of olive green paint colors, exploring the best dark shades for your home. We'll consider the unique qualities of each shade and offer insights into how they can complement your decor and create an inviting, harmonious environment. Embrace the timeless allure of dark olive green and embark on a transformation that will leave your home bathed in sophistication and warmth.
How do I choose the right shade of olive green paint?
Navigating the realm of olive green paint can be an exciting yet intricate journey. With its current popularity in interior design, it's no surprise you're considering this exquisite hue to revitalize your living space.
Olive green, a paradox of serenity and boldness, possesses a unique charm. It can gracefully envelop your walls as an all-encompassing shade or add a subtle, tasteful pop of color to your room's canvas.
But here's the conundrum
the abundance of olive green paint colors, each subtly distinct from the next, can leave you pondering the perfect choice.
To embark on this color quest successfully, adopt a holistic perspective. Your home, a tapestry woven with furniture, decor, carpets, and cherished elements, holds the key to selecting the ideal shade. Consider these pieces as your design allies, companions on your journey to aesthetic perfection.
Don't hesitate to seek inspiration online, where a treasure trove of olive green home aesthetics awaits your exploration. Immerse yourself in the world of possibilities, understanding which hues harmonize seamlessly with your existing layout.
Begin by deciding whether lighter or darker olive green shades resonate with your vision. This initial choice will serve as your compass, steering you toward the precise tint that resonates with your soul.
In the end, your selection should not merely adorn your walls but tell a story that intertwines with your home's character. With patience and diligence, you'll unearth the perfect olive green shade, elevating your space to new heights of beauty and harmony.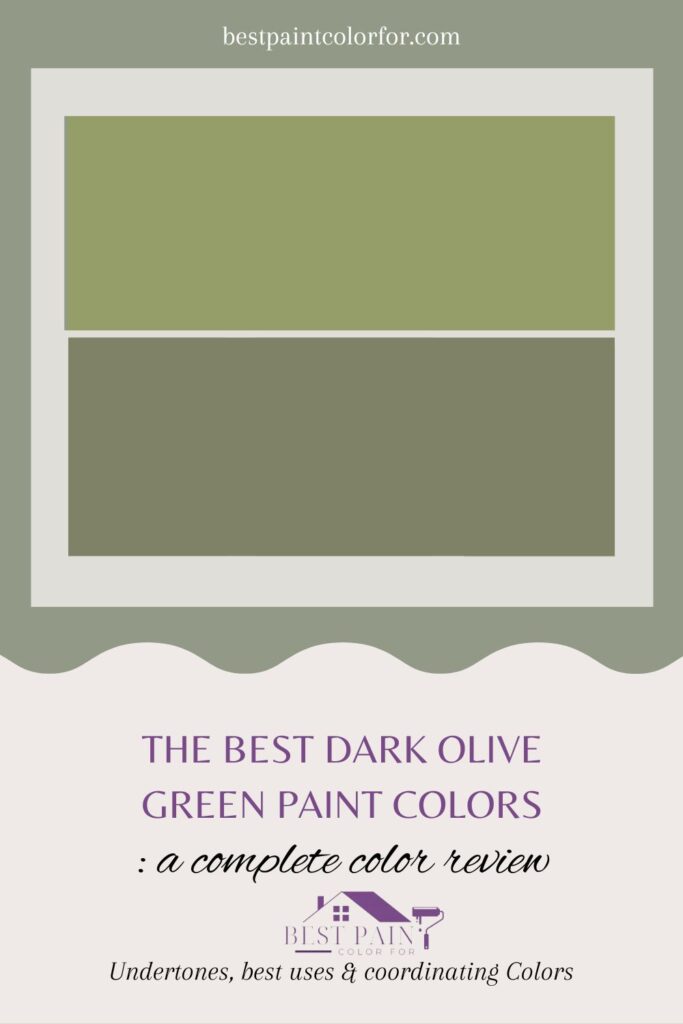 The best dark olive green paint colors
Discover the captivating world of dark olive green paint colors, each possessing a unique personality and the power to transform your living spaces. Let's delve into a spectrum of shades, from earthy classics to modern twists, offering something for every discerning decorator.
Farrow and Ball Olive
This hue celebrates the essence of olive green, unveiling its earthy depths. It thrives in spaces that can truly accentuate its richness, adding an inviting touch of nature's embrace.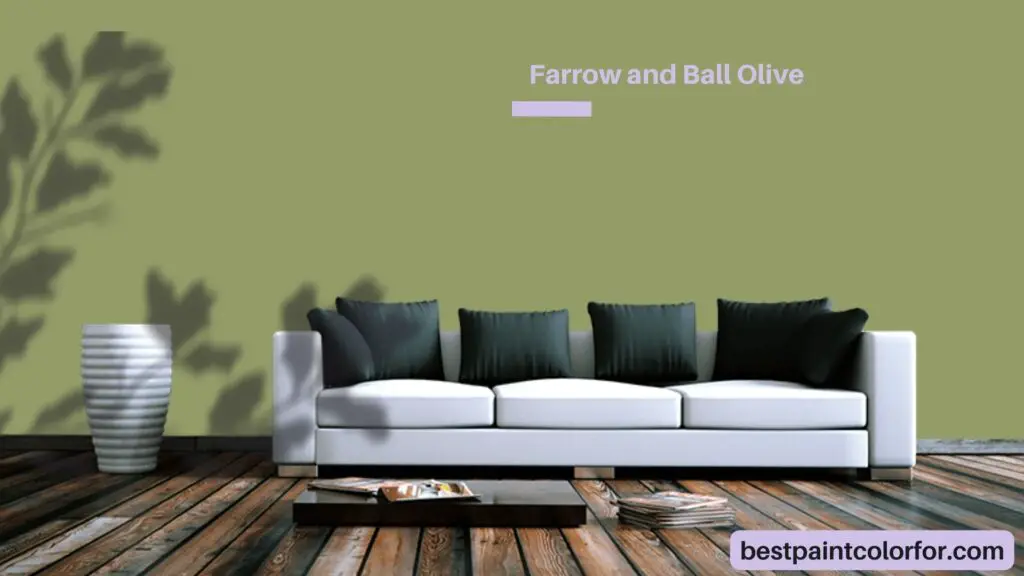 Sherwin Williams Artichoke
A fusion of yellow and gray undertones infuses this shade with a darker, yet warm, burst of energy. It's a perfect choice for those who seek to strike a harmonious balance between sophistication and comfort.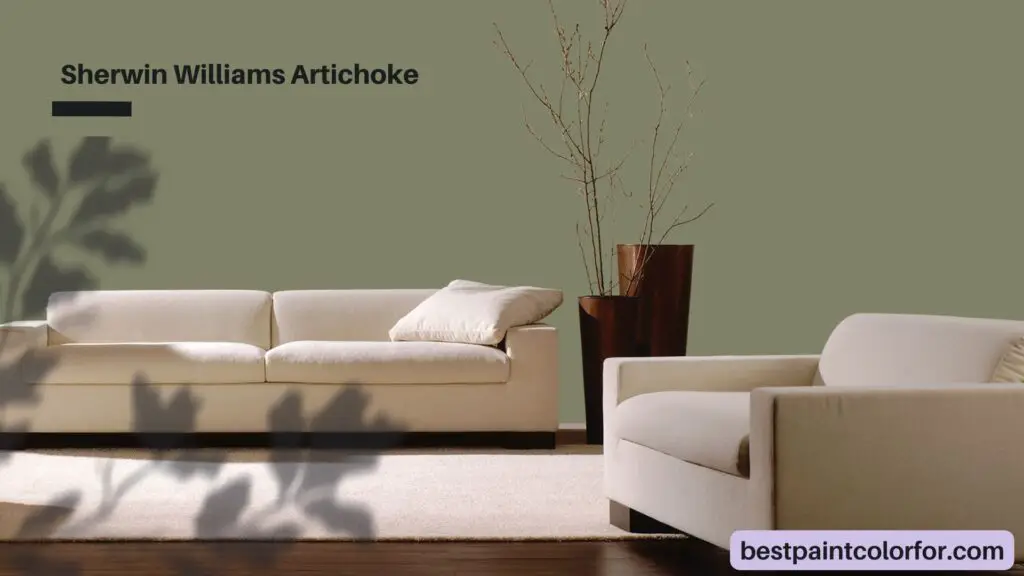 Benjamin Moore Sussex Green
If you're drawn to olive green but prefer a more subdued approach, Sussex Green combines sleek olive with subtle charcoal hints. The result is an elegant, versatile option that effortlessly complements various decor styles.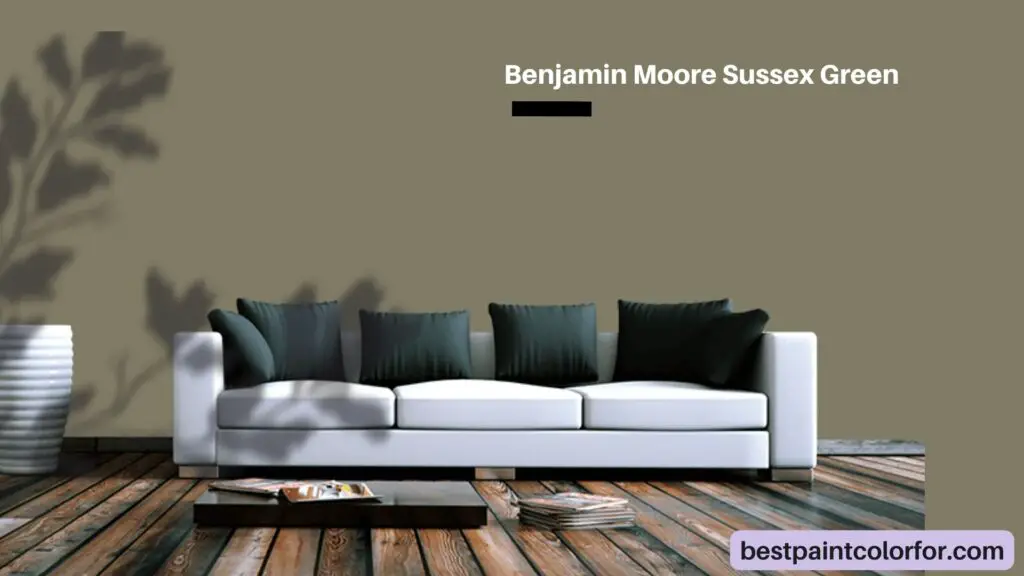 Sherwin Williams Leapfrog
This shade leans more towards vibrant green, injecting your space with a lively quality. It's a fantastic choice for those aiming to infuse their surroundings with energy and positivity.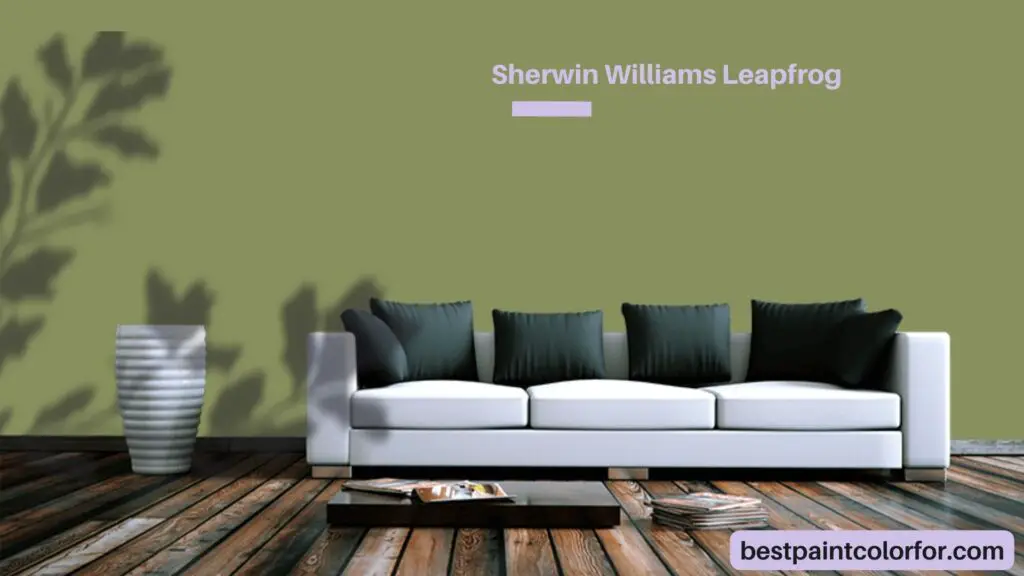 Benjamin Moore Shady Lane
Dive into the depths of olive green with Shady Lane, where earthy and forest qualities converge. It brings a sense of grounding and tranquility to any room, making it an excellent choice for creating cozy hideaways.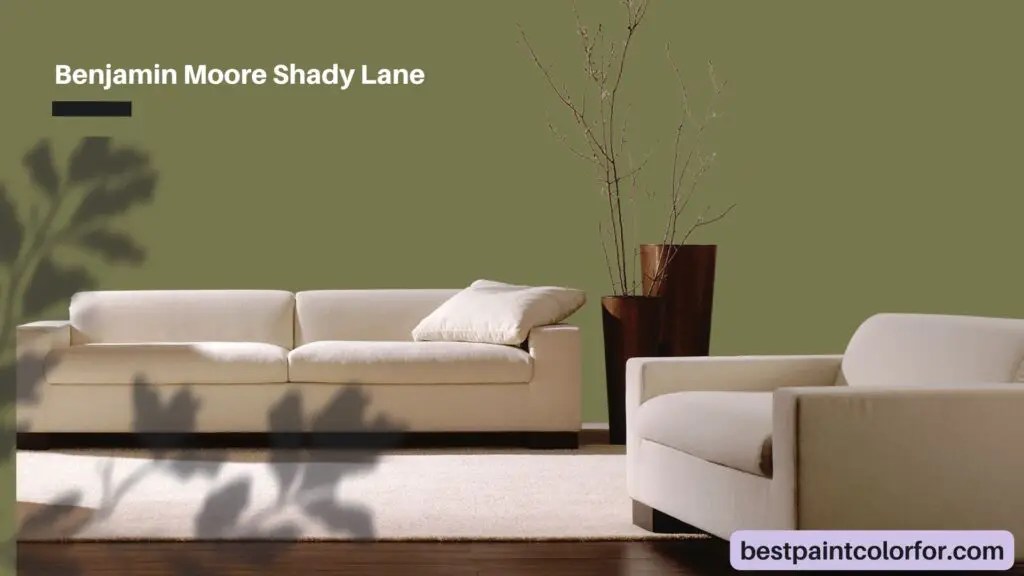 Benjamin Moore Forest Floor
Muted and almost charcoal gray in appearance, Forest Floor exudes a sense of quiet sophistication. It's the perfect canvas for adding pops of color or creating a minimalist sanctuary.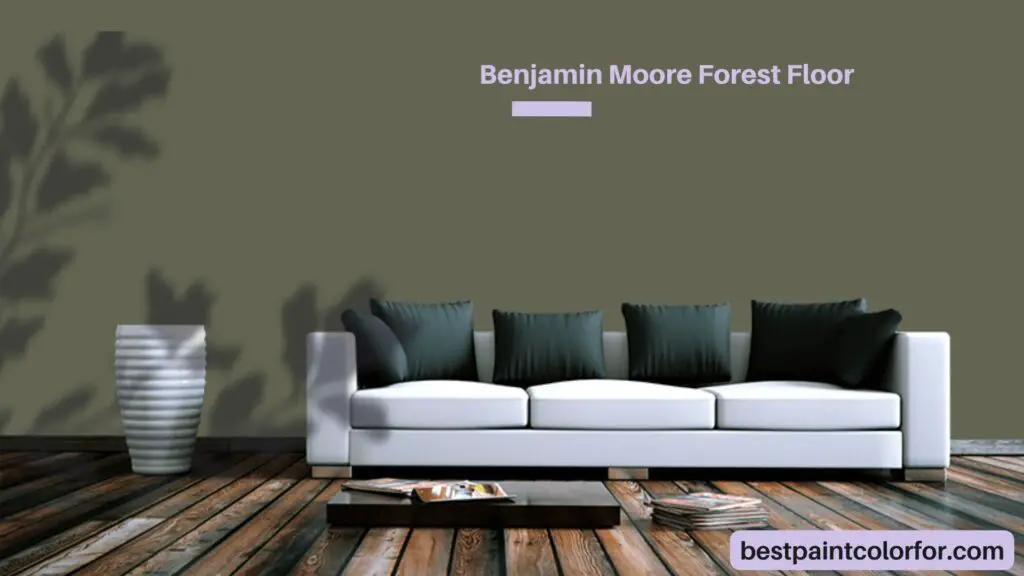 Farrow and Ball Bancha
A modern take on the beloved olive, Bancha brings a refreshing vibrancy to your home. It's an ideal choice for those looking to infuse their living spaces with a contemporary edge.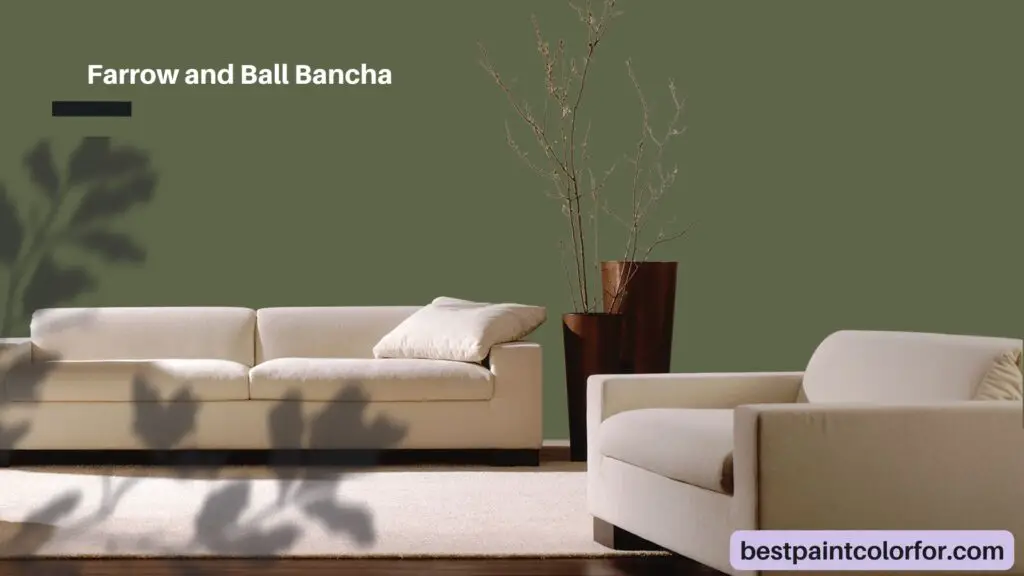 Benjamin Moore Dark Olive
For an earthy yet elegant ambiance, consider Dark Olive. Its muted tones convey a sense of sophistication while maintaining a connection to the natural world.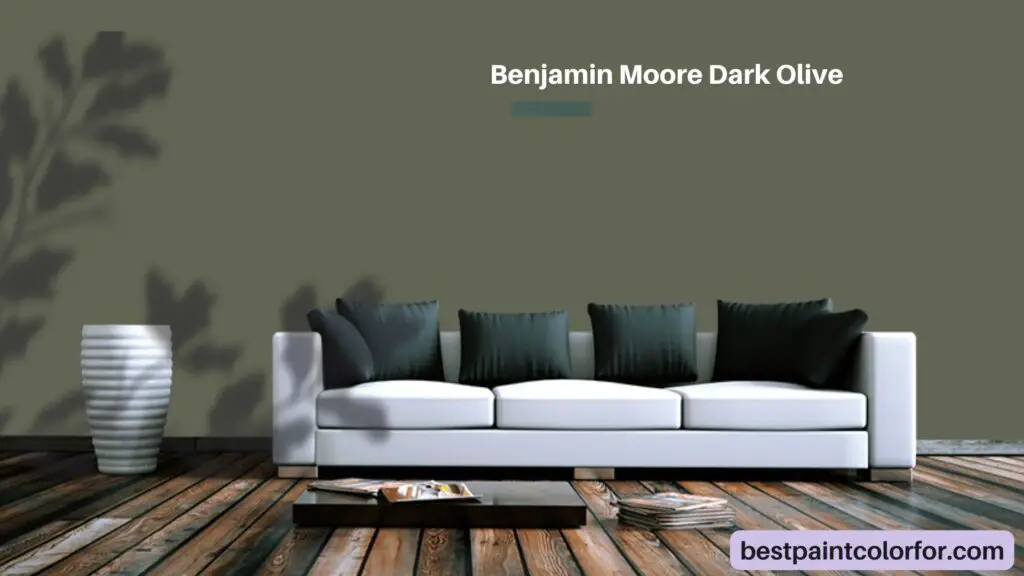 Sherwin Williams Relentless Olive
This deep earthy green with yellow undertones radiates warmth and natural vibes. It's like bringing the serene outdoors inside, making your space feel inviting and harmonious.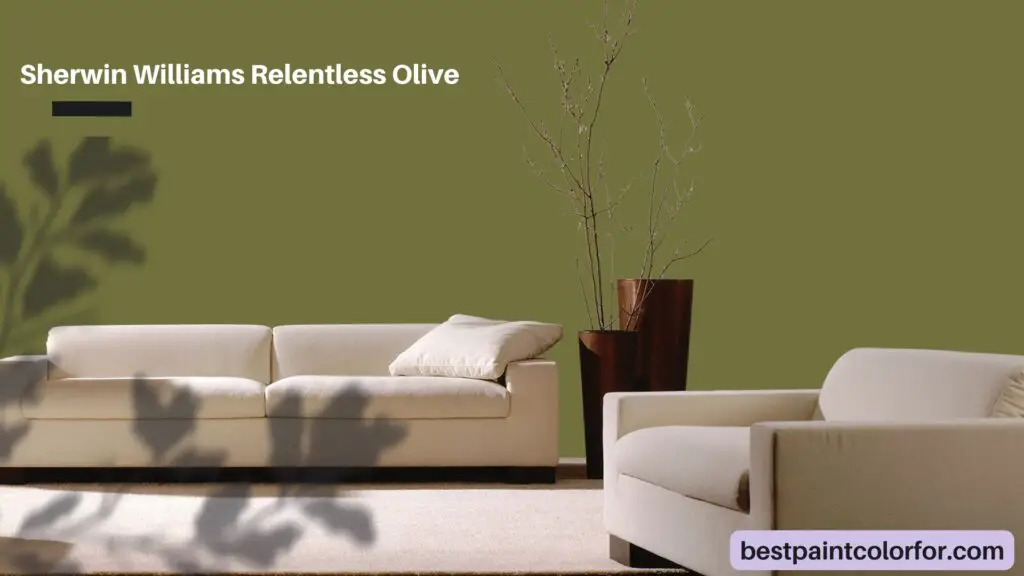 Benjamin Moore G.I. Green
Similar to its predecessor, G.I. Green leans heavier into yellow undertones. This dark green shade exudes a sense of coziness, making it a perfect choice for creating intimate settings.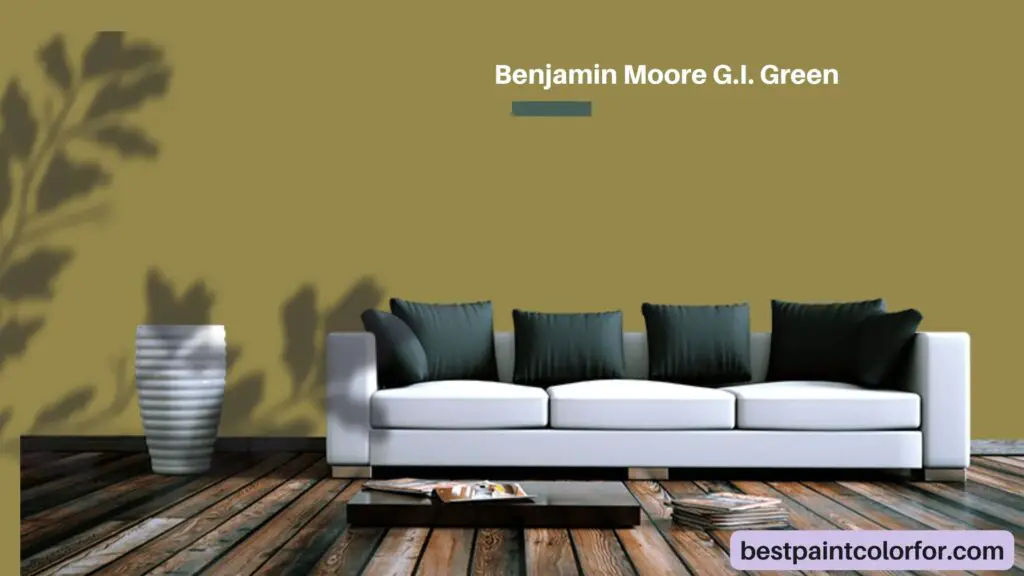 Benjamin Moore Greenbrook
With a hint of brown infusion, Greenbrook exudes incredible warmth. It's a hue that wraps your room in a comforting embrace, making it an inviting space for relaxation.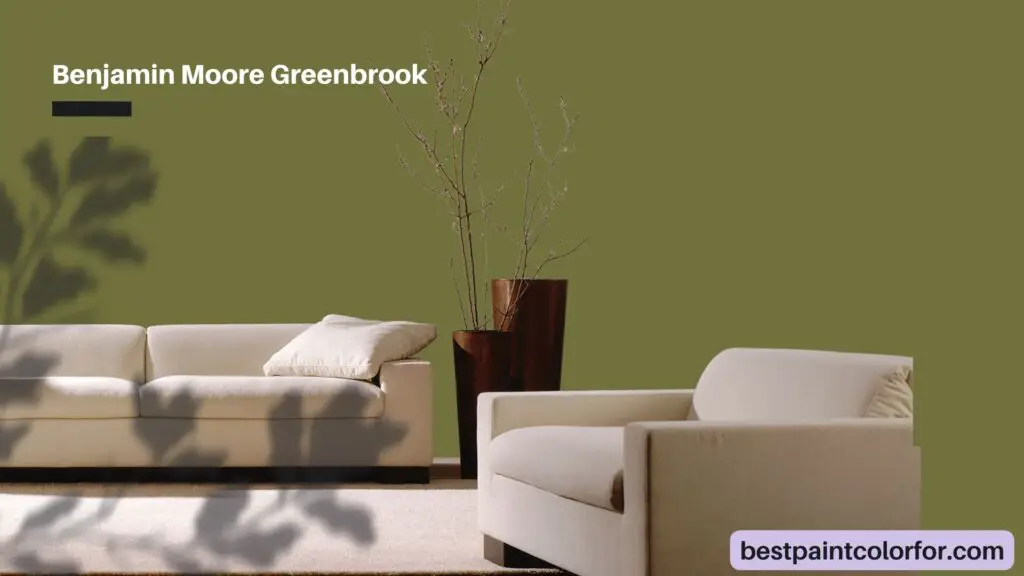 Sherwin Williams Dried Thyme
 As one of the best cool-toned olive green paint colors, Dried Thyme brings an outdoorsy, organic quality to your decor. It's an excellent choice for making a calming statement in your living spaces.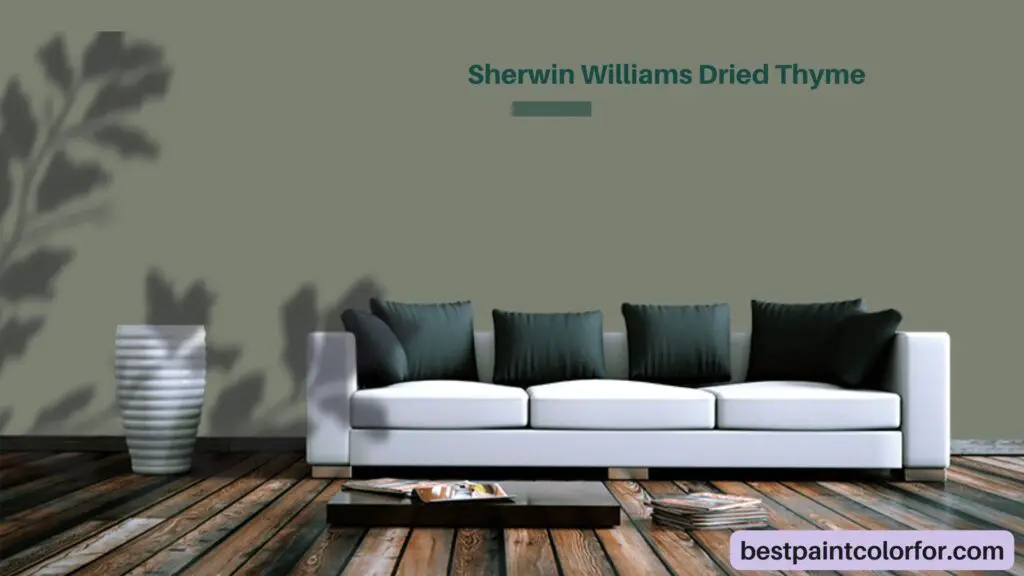 Sherwin Williams Rosemary
 Seeking a soothing shade? Look no further than Rosemary. Its deep green with a grey undertone pairs beautifully with wooden furniture, creating an ambiance of timeless elegance.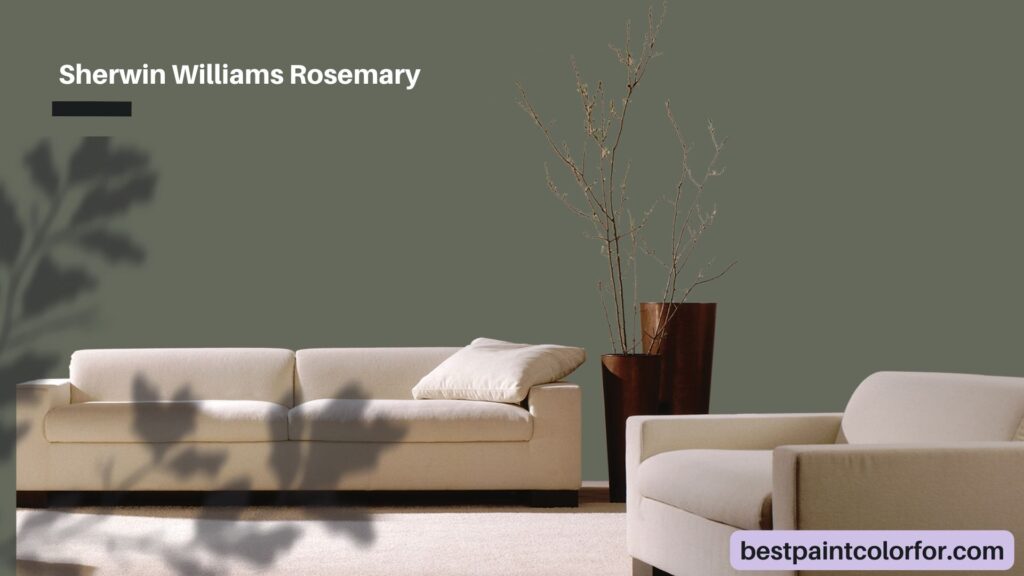 Benjamin Moore Newt Green
Newt Green strikes a harmonious balance between earthy green and golden undertones. It adds a touch of warmth to your space, infusing it with a cozy, inviting atmosphere.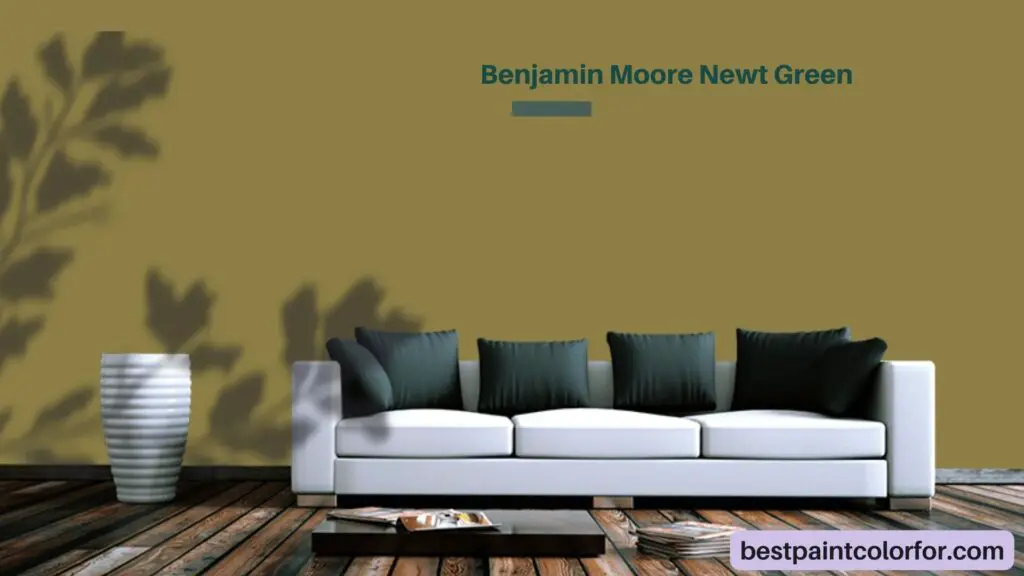 📝 Key takeaways
Dark olive green paint can add a timeless and inviting touch to your home decor.
It creates a cozy and sophisticated atmosphere with earthy undertones.
Choosing the right shade of olive green paint is essential, and it should harmonize with your existing decor.
Consider whether you prefer lighter or darker olive green shades to guide your selection.
Online inspiration can help you find the perfect olive green shade for your space.
Farrow and Ball Olive is a classic olive green paint color that celebrates its earthy essence.
Sherwin Williams Artichoke combines yellow and gray undertones for a warm, balanced look.
Benjamin Moore Sussex Green offers a more subdued olive green option with subtle charcoal hints.
Sherwin Williams Leapfrog leans towards vibrant green, infusing energy into your space.
Benjamin Moore Forest Floor is a muted, charcoal gray shade that exudes quiet sophistication.
Conclusion
In the world of dark olive green paint colors, you have a plethora of options to express your unique style and create a space that resonates with your personality and aesthetic preferences. Explore these hues, and let your imagination run wild as you embark on your decorating journey.