Are you on the hunt for that perfect sage green paint? Well, you must have a good fortune! Because today we're diving into how to find the ideal sage green paint color, plus I'll also share 15 fantastic options so, you can have creative juices flowing.
I've been really into green paint lately—it's become one of my absolute favorite choices for sprucing up interior walls!
Green is making quite the statement these days, and it's popping up everywhere, including my own humble abode.
And honestly, I'm loving every bit of it! Green has this magical way of reconnecting you with nature. It exudes an earthy, serene, and incredibly relaxing vibe.
Just picture it: green wall paint, green cabinets, or even a stylish green accent wall—it can truly transform a space.
Sage green paint, in particular, is having its shining moment, especially in the realm of bedroom aesthetics.
However, as with a lot of shades of green to choose, it can be daunting to pick the perfect green paint color or sage color. But you don't worry, I'm here to help.
Don't forget to go through the key factors to consider, along with plethora of real rooms adorned with various green paint colors to spark your inspiration.
Ready to get started? Let's delve straight in!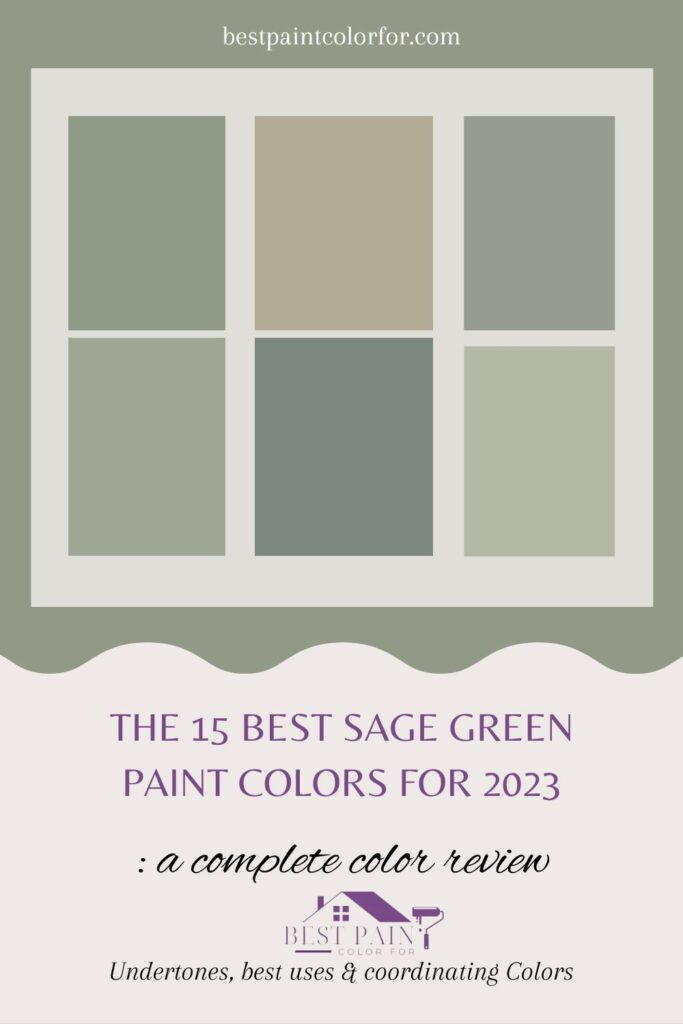 How to choose the best Sage Green Paint Color?
Before you can embark on the list of the best sage green paint color, I'll let you know a step by step process that will ultimately help you achieve the dream color of your life.
This process will not just help you in taking up this challenge but knowing exactly what to do will also neutralize the excitement. So, be sure to note down these steps and follow to get the right color that suit and blends well with your space.
Step 1: Find Your Vibe
Just like you go to the market with a shopping list, so before paint color hunting make sure you know your vibe, you're aiming for.
You can easily get used by the wide array of green shades. So, make sure you know if you're aiming to have an airy feeling or some deep emotional and moody feelings. This selection will help you in creating the right ambience for your room. A color that's best for fresh vibrant feel will be different than that offering more serene and calming environment.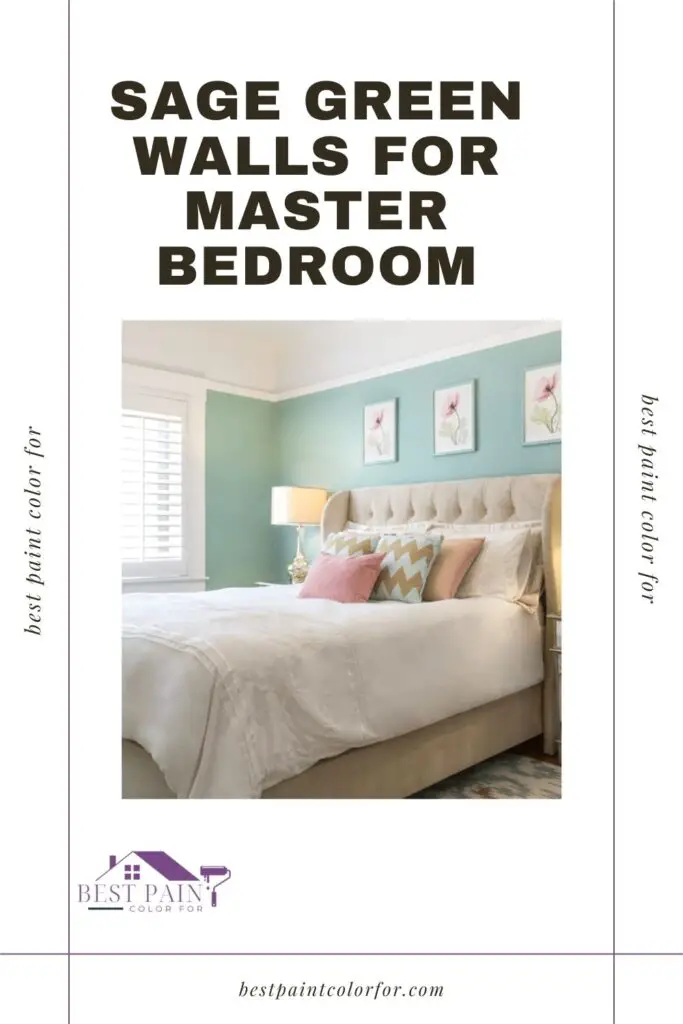 Step 2: Seek Inspiration
To get a better idea of the green shade that resonates with you, scour the internet or design magazines for inspiration photos. Pay attention to the settings and lighting conditions in these images. You'll notice that light green, dark green, sage green, and other shades evoke different moods in various rooms and under different lighting.
Step 3: Gather Samples
Don't skip this step – I repeat – Don't skip this step. You have got the color inspiration and your vibe; but you're still not yet done. The colors you see on computer screen are far more different that what you'll actually get.
Also Read: The best colors that go with sage green
And that's why it's best to have some samples ready before jumping to the conclusion. A lot of paint stores offer small paint spots or samples that you can purchase on a fraction of cost and you can evaluate if the color shade suits your vibe or not.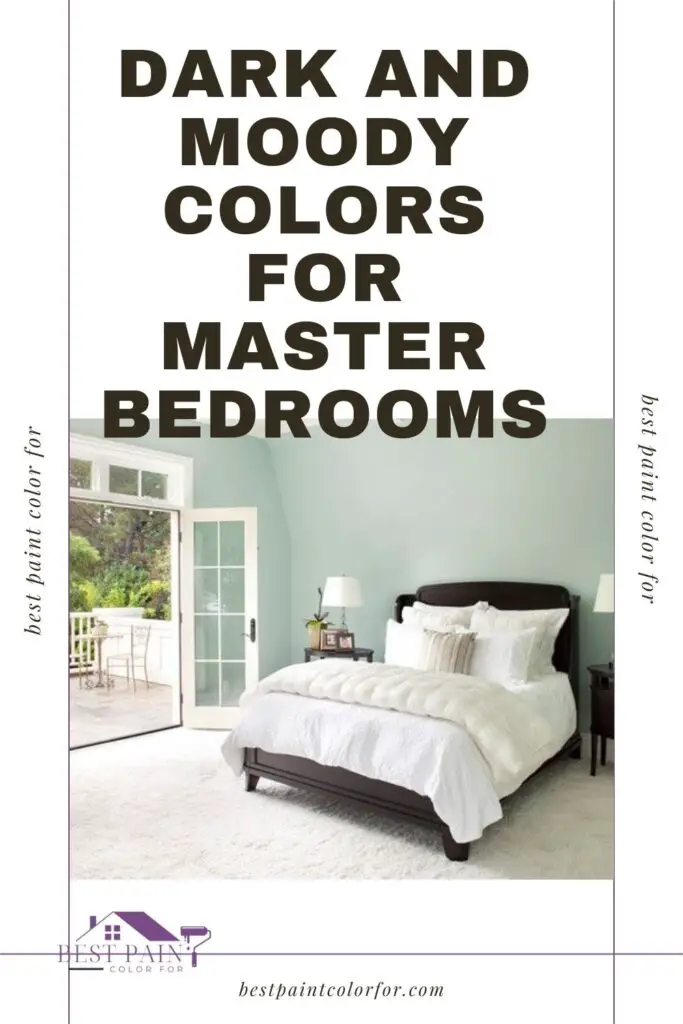 Step 4: Test in Your Space
Now comes the fun part – testing the samples in your actual space. Don't just rely on the tiny paint chips or swatches; they can be deceiving. Paint small sections of your walls with the different green shades you're considering. Be sure to paint on multiple walls and in various areas of the room.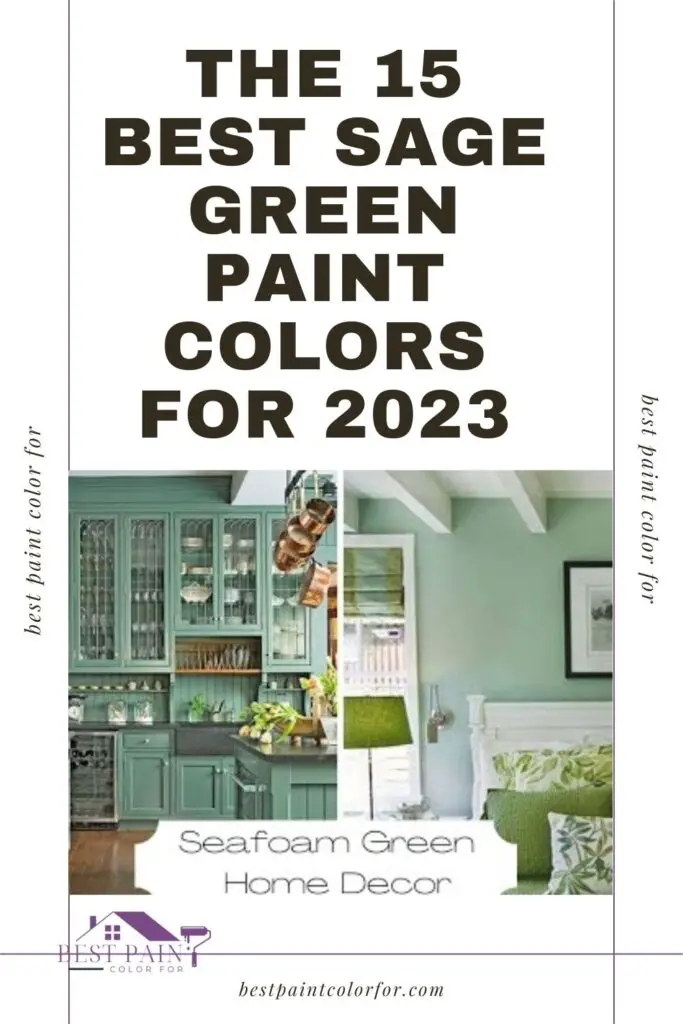 Step 5: Observe at Different Times
Green paint can look vastly different depending on the time of day and lighting conditions. So, observe how each shade appears in your room at various times. What looks perfect in the morning light might not be as appealing in the evening.
Step 6: Consider Complementary Colors
Think about the other colors in your room. Your green paint should harmonize with your existing furniture, decor, and flooring. Consider how the different shades of green interact with these elements.
Step 7: Make Your Choice
After careful observation and consideration, you should have a better sense of which green shade aligns with your vision for the room. Trust your guts and choose the one that feels right.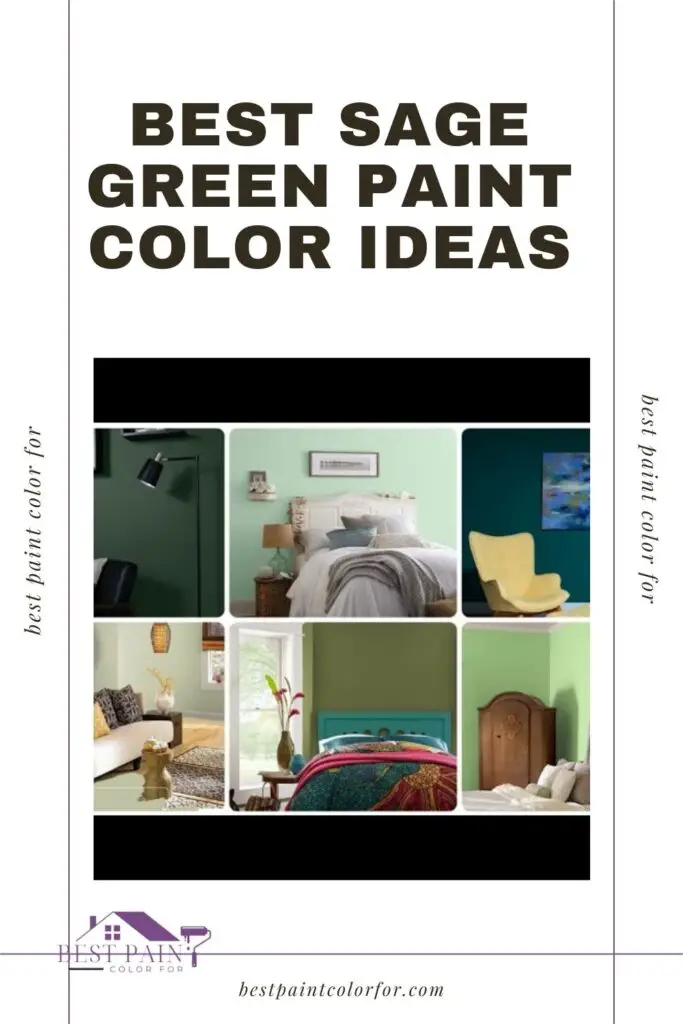 Sage Green Paint Colors: What's the Hue?
Sage green is a blend of green and gray, reminiscent of dried sage leaves. It's a natural shade found in nature, so it pairs well with your room's accessories.
Sage Green vs. Mint Green difference
Sage green and mint green are close, but mint is brighter with a beachy vibe. Sage green has subtle gray undertones, creating a more subdued look.
What Colors go well with Sage Green?
Sage green harmonizes with white, gray, natural wood tones, neutral browns (not too red), deeper greens, and pops of red, pink, coral, or mustard yellow.
Is sage Green a Good House Color?
Absolutely! Sage Green suits homes in wooded areas, giving a nature-inspired vibe. It's cozy and perfect for boho or nature-inspired interiors, enhancing your plant-filled spaces.
Where to Use sage Green Paint?
You can use sage green paint on home exteriors, room walls, accent walls, fireplaces, cabinetry, furniture, or ceilings.
Best Sage Green Paint for Different Lighting:
North Facing Room: Opt for sage green with more yellow to counter cool-toned light.
South Facing Room: Choose a sage green with blue or cool tones to balance the warm, yellow light.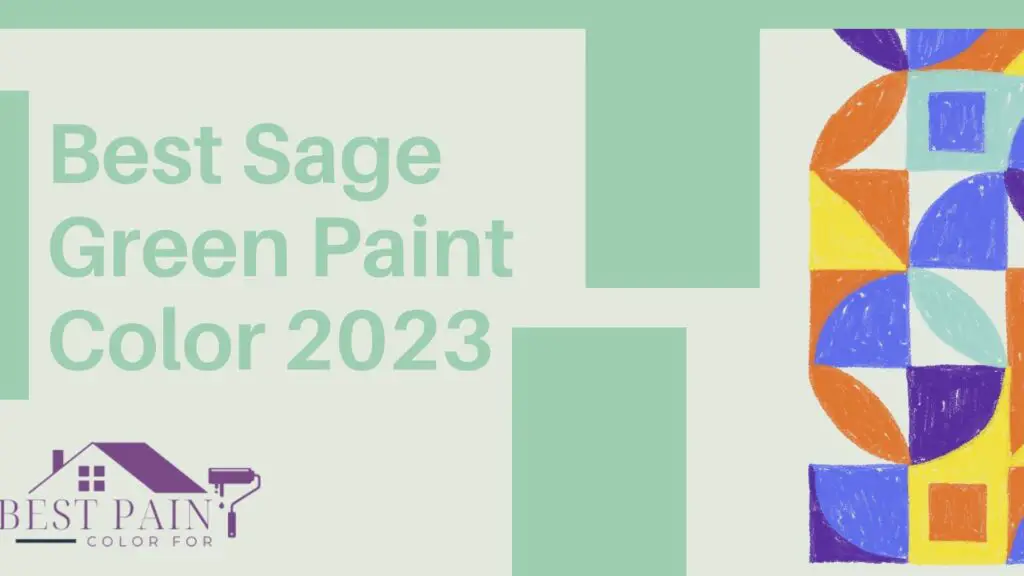 Color Psychology of Sage Green:
Sage Green invokes feelings of nature, healing, freshness, and quality. Sage green symbolizes wisdom, intelligence, and experience. It's a great choice for positive vibes!
Choosing the right sage green paint is a personal journey, and understanding its characteristics can help you create the perfect ambiance in your space.
Also Read: Agreeable Gray vs. Accessible Beige : Choosing the Perfect Greige Paint Color
Best Sage Green Paint Colors
Behr Nature's Gift:
Behr Nature's Gift is a captivating earthy green that's slightly darker than your average light green. It's got a touch of blue and gray hidden within, and here's the magic—it transforms beautifully in different lighting conditions.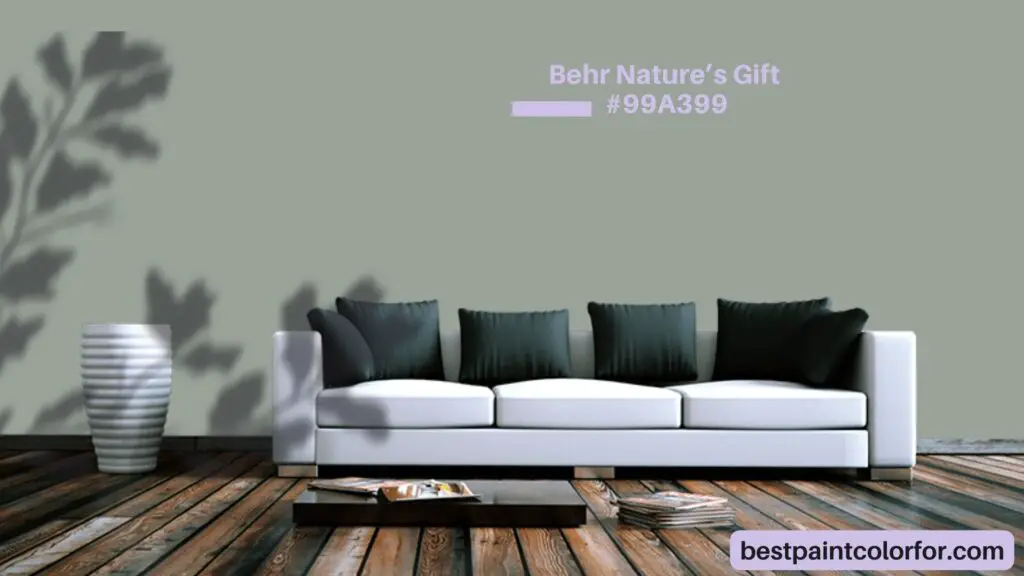 Behr Laurel Tree:
Behr Laurel Tree is a sage green that brings a touch of brightness without going neon. Its subtle gray undertones keep it from being too flashy, creating a serene atmosphere.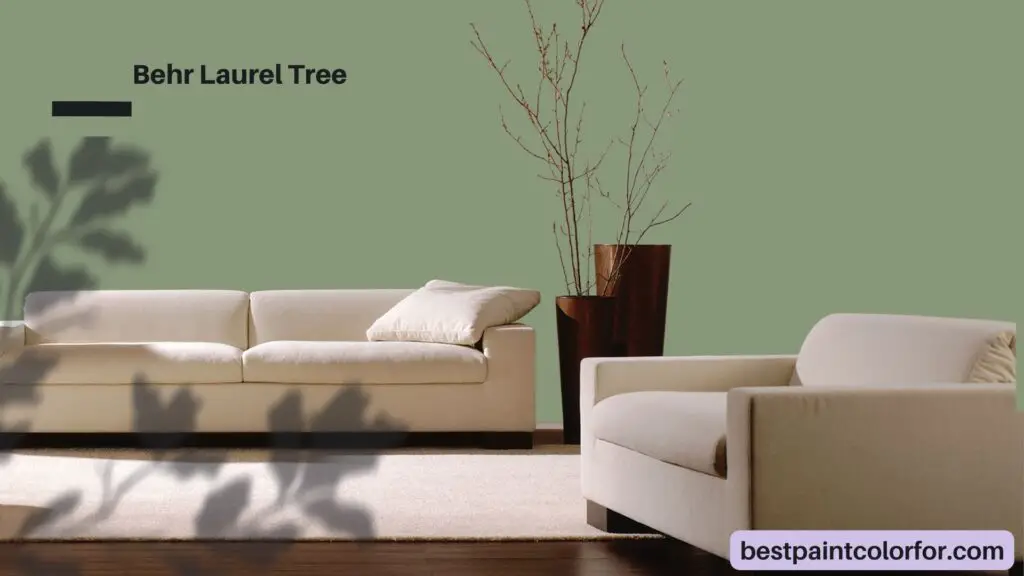 Benjamin Moore High Park:
Benjamin Moore High Park is the cool kid on the block. This medium-dark sage green is right on-trend, adding a touch of sophistication to your space.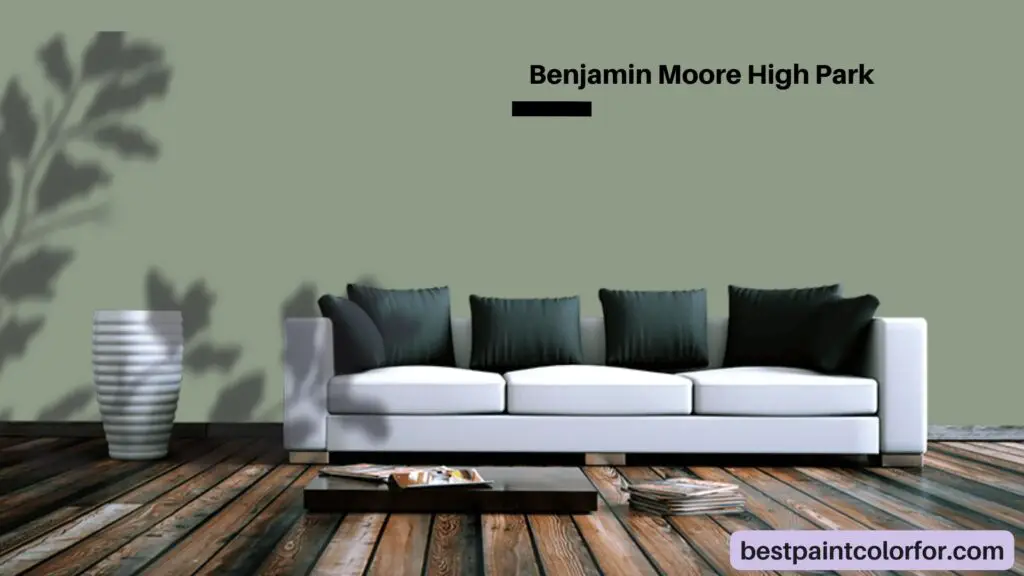 Benjamin Moore Night Train:
Benjamin Moore Night Train knows how to set the mood. With plenty of gray undertones, it wraps your room in coziness, making it the perfect choice for relaxation.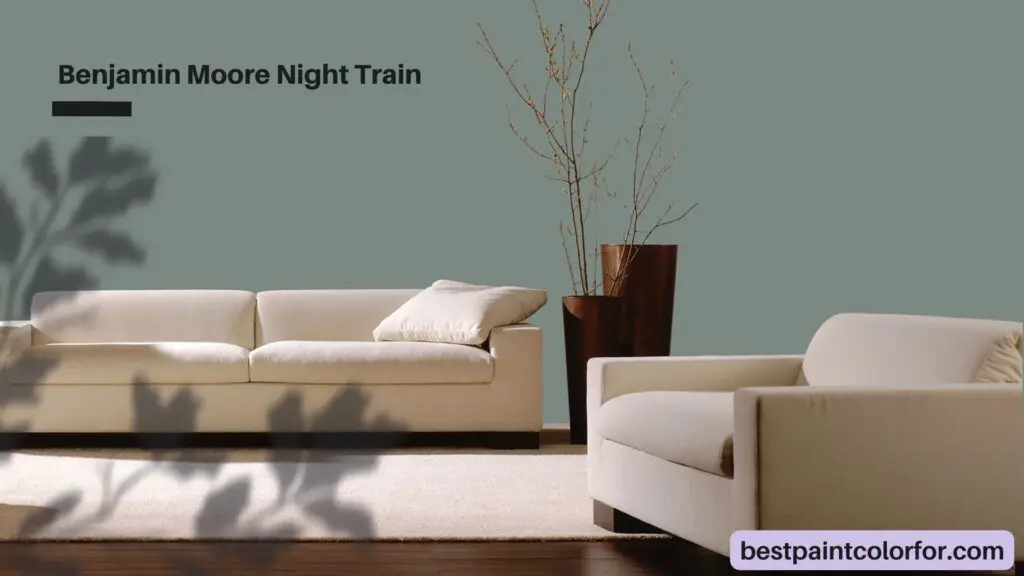 Behr In the Moment:
Behr In The Moment dances between green and blue, but rest assured, it's green unless you flood the room with blue. A subtle choice with a refreshing touch.
Also Read: Sage Green Vs Olive Green – Let's pick the best color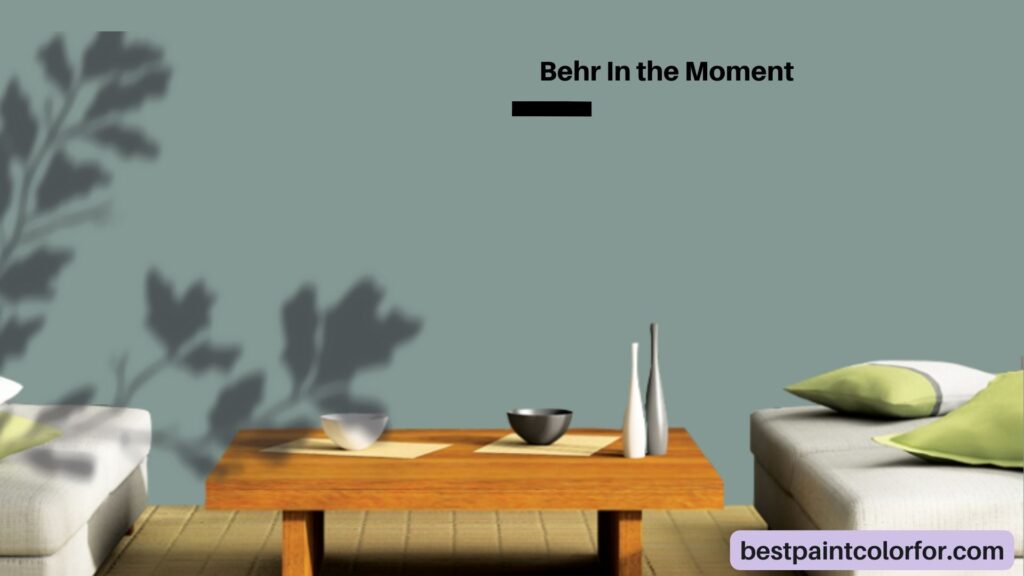 Sherwin Williams Coastal Plain:
Sherwin Williams Coastal Plain is your sunny day at the beach. Light, bright, and beachy—it almost reminds you of sea glass.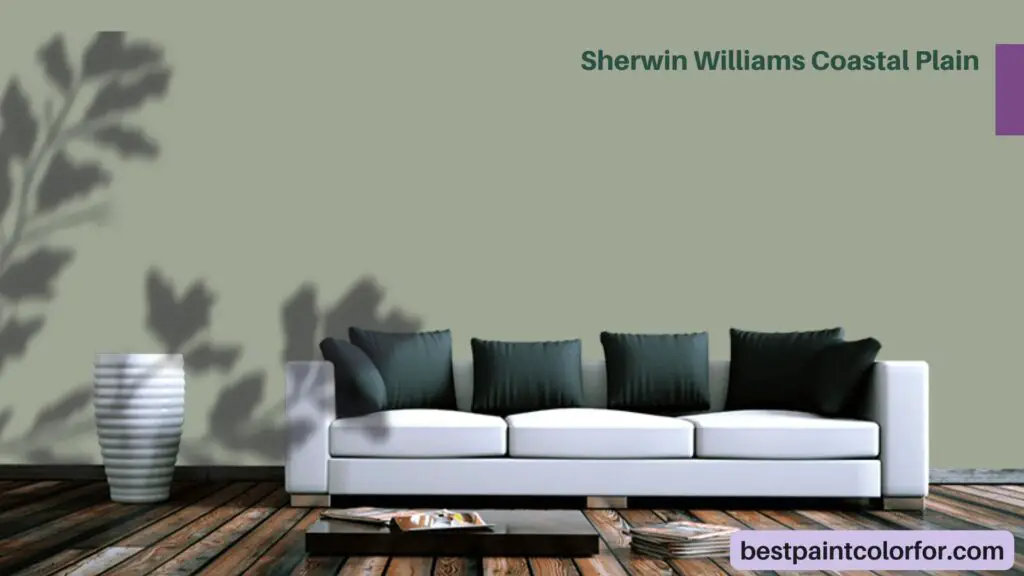 Sherwin Williams Retreat:
Sherwin Williams Retreat is like a calming breeze. A dusty olive green with just the right amount of gray to keep things balanced.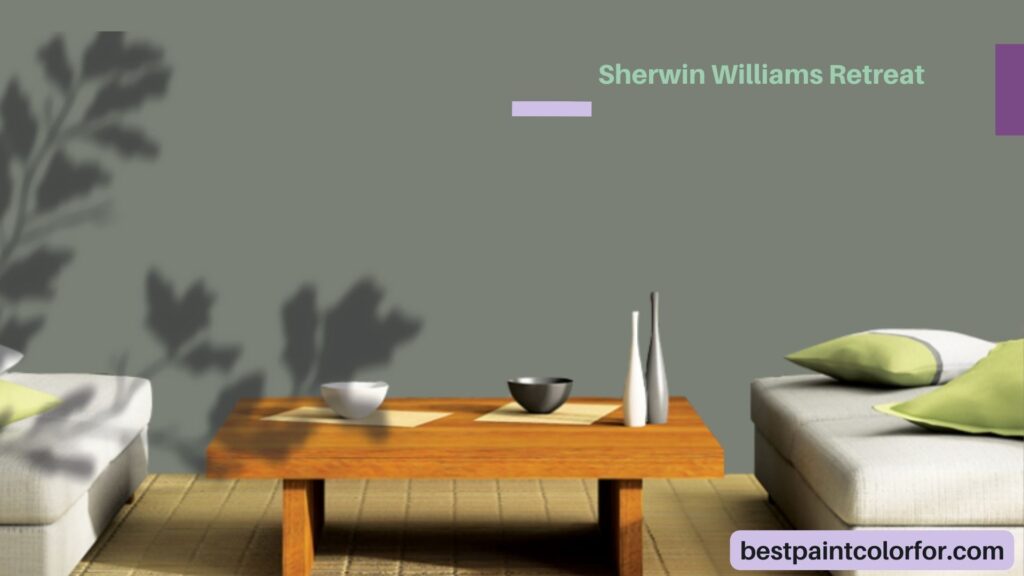 Sherwin Williams Acacia Haze:
Sherwin Williams Acacia Haze knows how to be trendy. It's that dusty olive green perfect for a stylish sage green wall.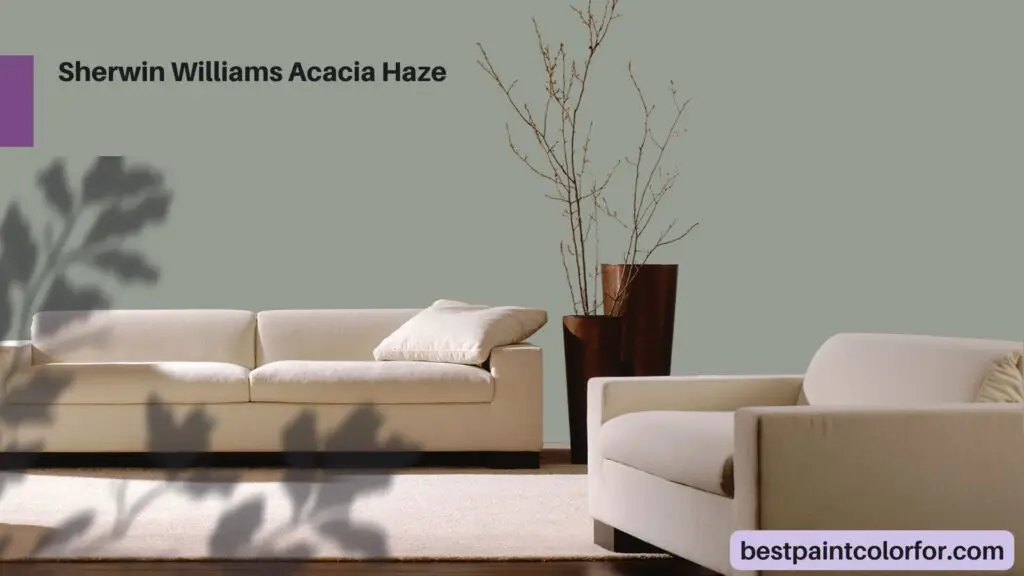 Benjamin Moore Sage Wisdom:
Benjamin Moore Sage Wisdom strikes the right balance between bright and sage green. Those gray undertones keep it grounded without going too dark.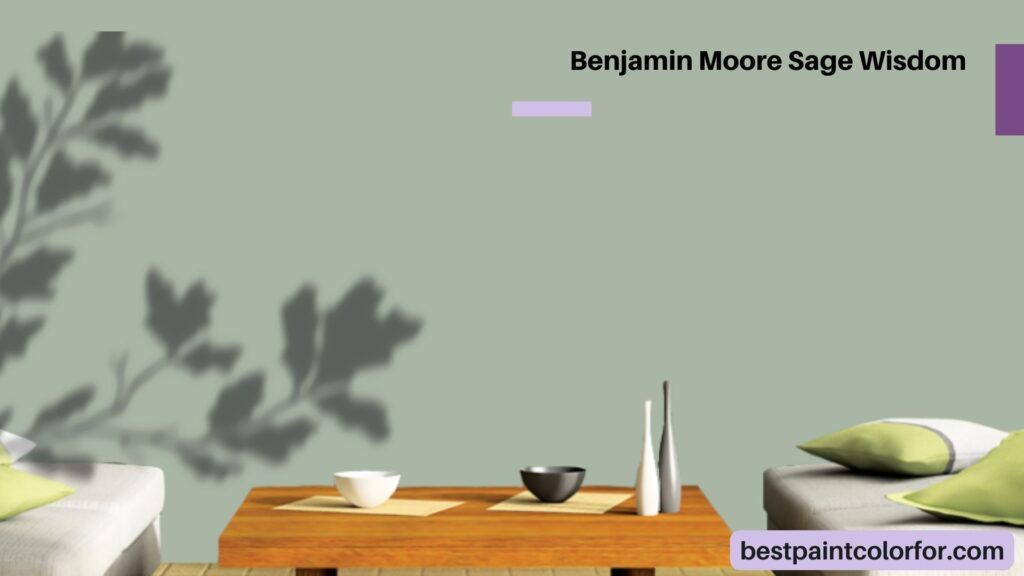 Sherwin Williams Svelte Sage:
Sherwin Williams Svelte Sage might remind you of khaki, but pair it with neutral whites and wood tones, and it shines as a soothing sage.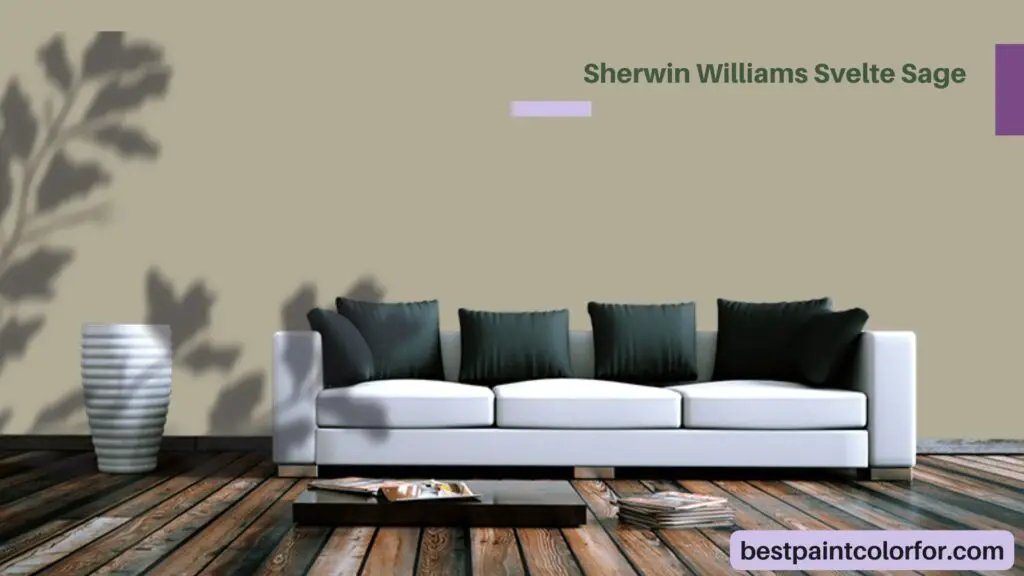 Behr Bitter Sage:
Behr Bitter Sage is a lightened-up olive green with warm yellow and tan undertones. A great choice for a cozy, inviting space.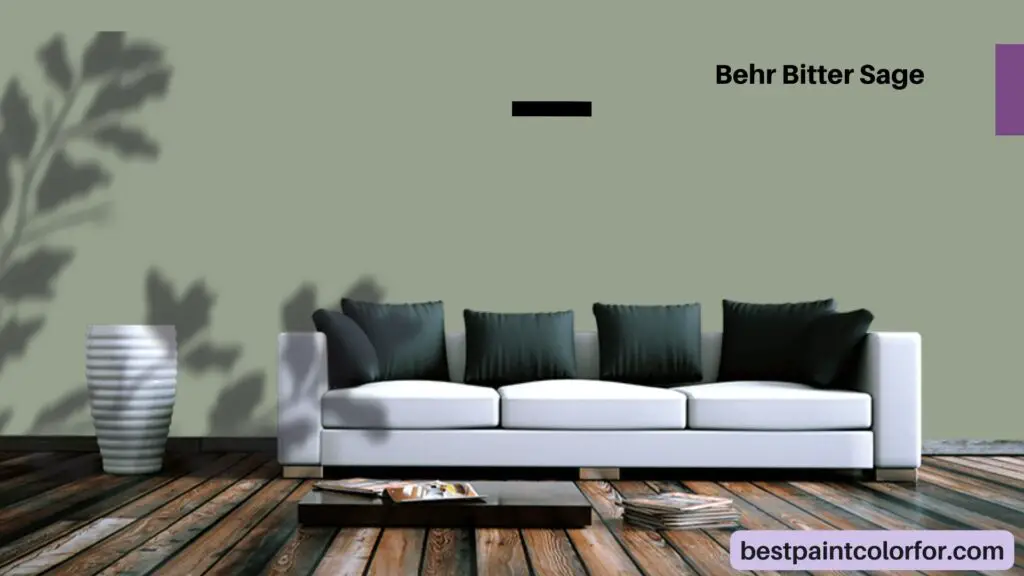 Benjamin Moore Saybrook Sage:
Benjamin Moore Saybrook Sage carries warmth with its yellow undertones. Ideal if your flooring or tile echoes those warm tones.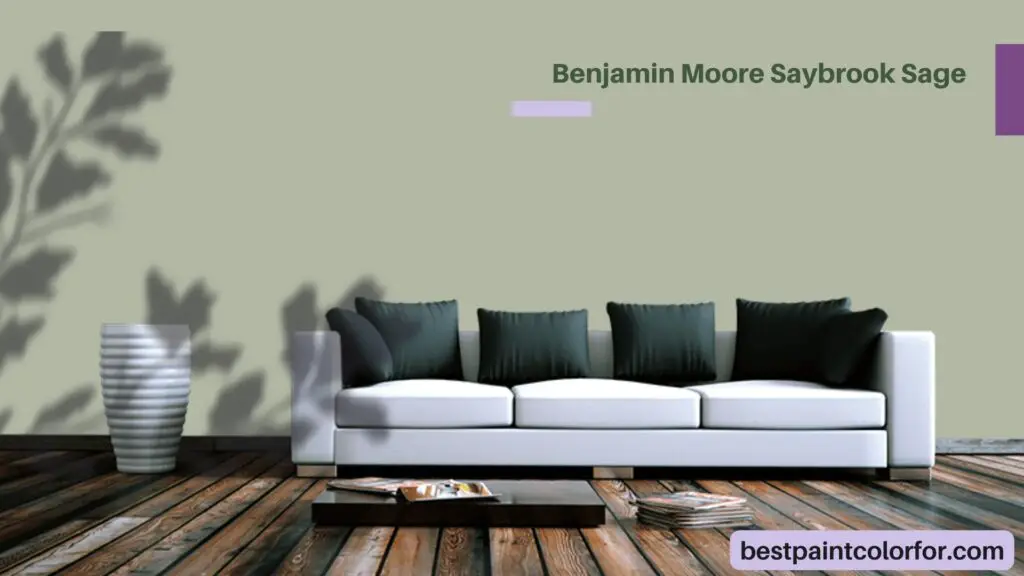 Farrow and Ball Lichen:
Farrow and Ball Lichen adds a splash of lushness. With a touch more color and golden undertones, it's a vibrant option for those who want a lively green.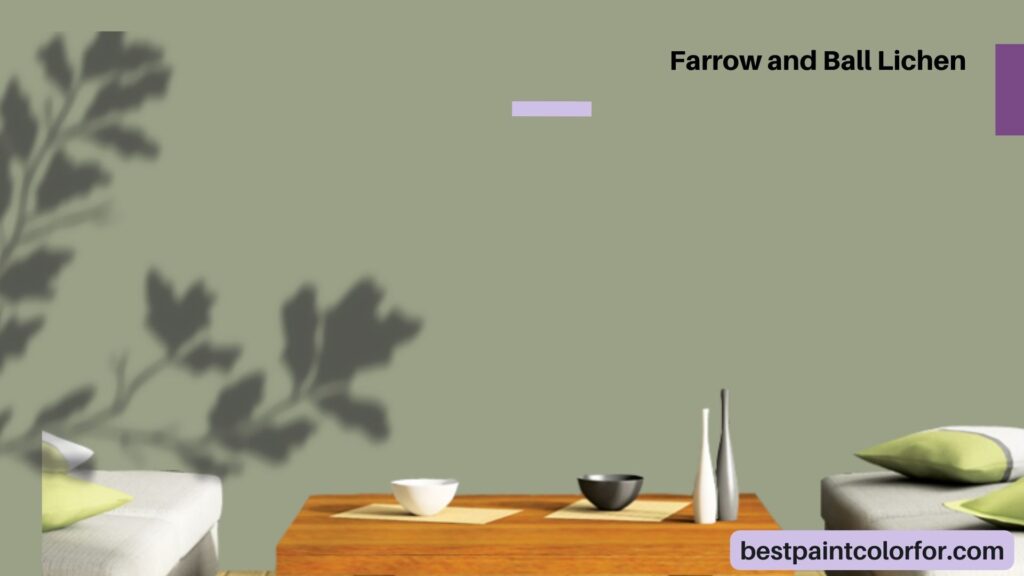 Clare Paint Money Moves:
Clare Paint Money Moves flirts with mint but keeps its composure with gray undertones. A fresh, unique choice for your space.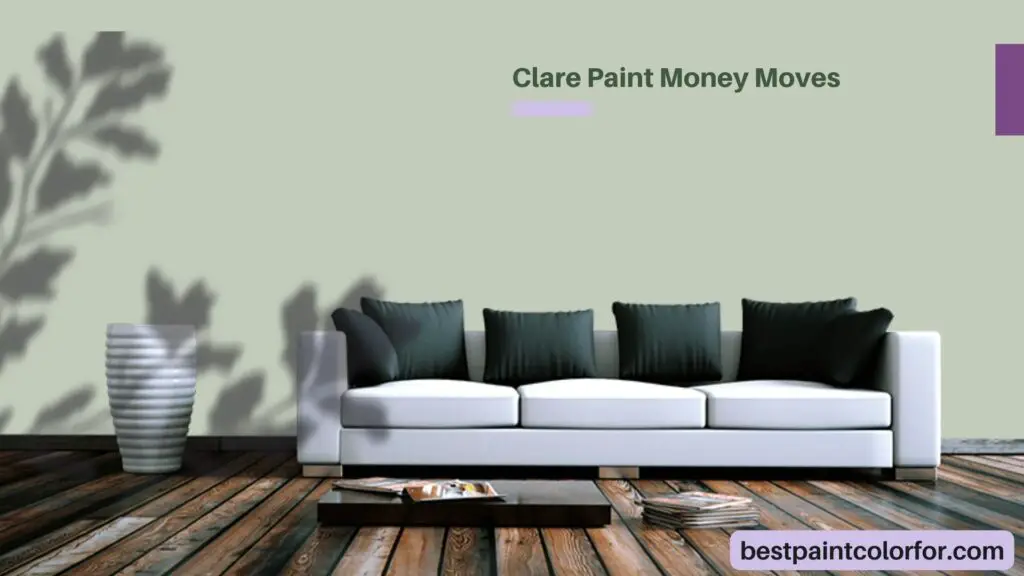 Sherwin Williams Hazel:
Sherwin Williams Hazel brings cool blue undertones to the party. In north-facing rooms, it leans into the blue with a calming effect.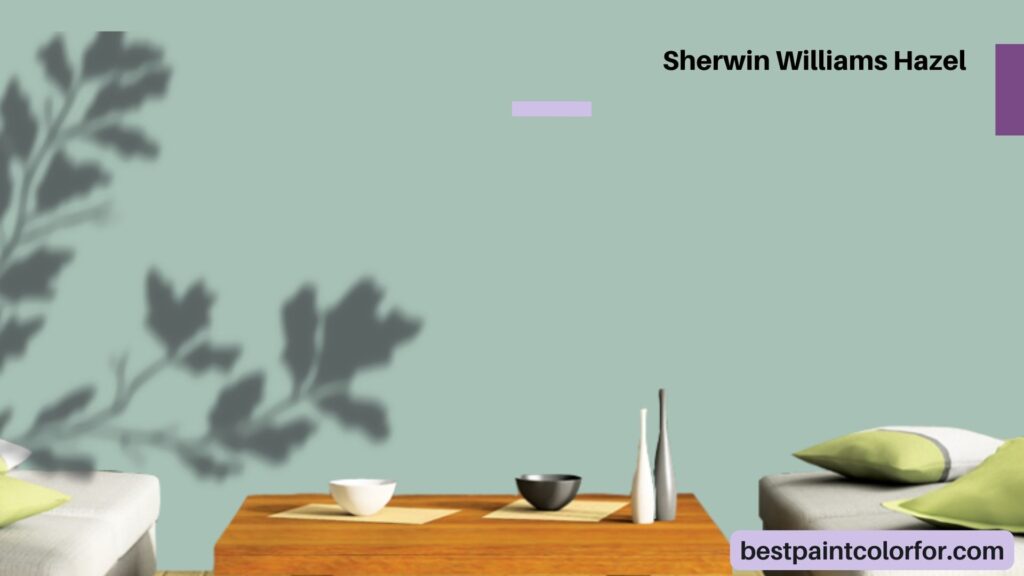 So, what're your thoughts about the best Sage Green Colors? Let me know in the comments below.
Further Read: Go Away Green Color – A complete Guide & Color Review